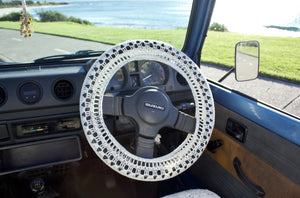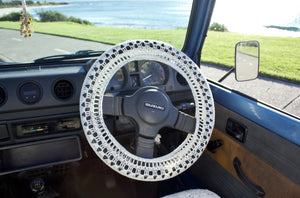 On Sale
Roaming Original White - Steering Wheel Cosie
Roaming Folk crochet steering wheel cosies are made to roam and are the perfect accessory for your next adventure!
Roaming Folk covers are hand made with 100% cotton and designed to fit most standard vehicle types (approximately 38cm (15") diameter). They are soft and stretchy and have been lined with elastic to ensure they fit snug on the wheel.
Ccovers have been thoughtfully designed in Australia and handmade by a group of talented artisans from the beautiful islands of Indonesia.
We recommend you hand wash your cosie in cold water only to prevent shrinking and damaging of your item.
* This item is designed and made for decorative purposes only. When you purchase this item, you agree to hold the seller free of any/all liability while you are using this item.